Wheel Alignment Services for All Volkswagen Models at Volkswagen Fargo
Though the type of wheel alignment service needed may differ from model to model, most customers will need wheel alignment services at some point. This isn't to say that these customers have done anything wrong - quite the opposite, in fact. Most of the time, wheel alignment services become necessary simply due to daily usage and constant driving. Bumpy roads, potholes, and general wear experienced when driving can build up over time to create alignment problems in your vehicle. Alignment problems will manifest in many obvious ways, which will help you identify the symptoms early on and resolve them fairly easily with certified wheel alignment services available at Volkswagen Fargo.
How Volkswagen Wheel Alignment Services Work
There are two options for all of our customers who need alignment services: two-wheel alignments and four-wheel alignments. Which one you'll need will depend upon the symptoms and the severity of your alignment issues. Vehicles with independent four-wheel suspensions may need four-wheel alignment services more frequently, but generally speaking, most vehicles will need only two-wheel alignment services to reset their alignment to factory settings. The exceptions to this rule would be vehicles that are dog-tracking - when the rear and front axle are offset - or vehicles that have trouble with the alignment of their rear wheels, which is less common than front wheel alignment issues.
Two-Wheel Alignment - Also known as a front-end alignment, two-wheel alignment is generally performed on vehicles with a solid rear axle; it involves inspecting and adjusting the camber, toe, and caster angles on the front wheels.
Four-Wheel Alignment - Vehicles with independent or semi-independent rear suspensions will need to have the camber, toe, and caster angles inspected and adjusted on all four wheels; this is also called an all-wheel alignment.
Learn More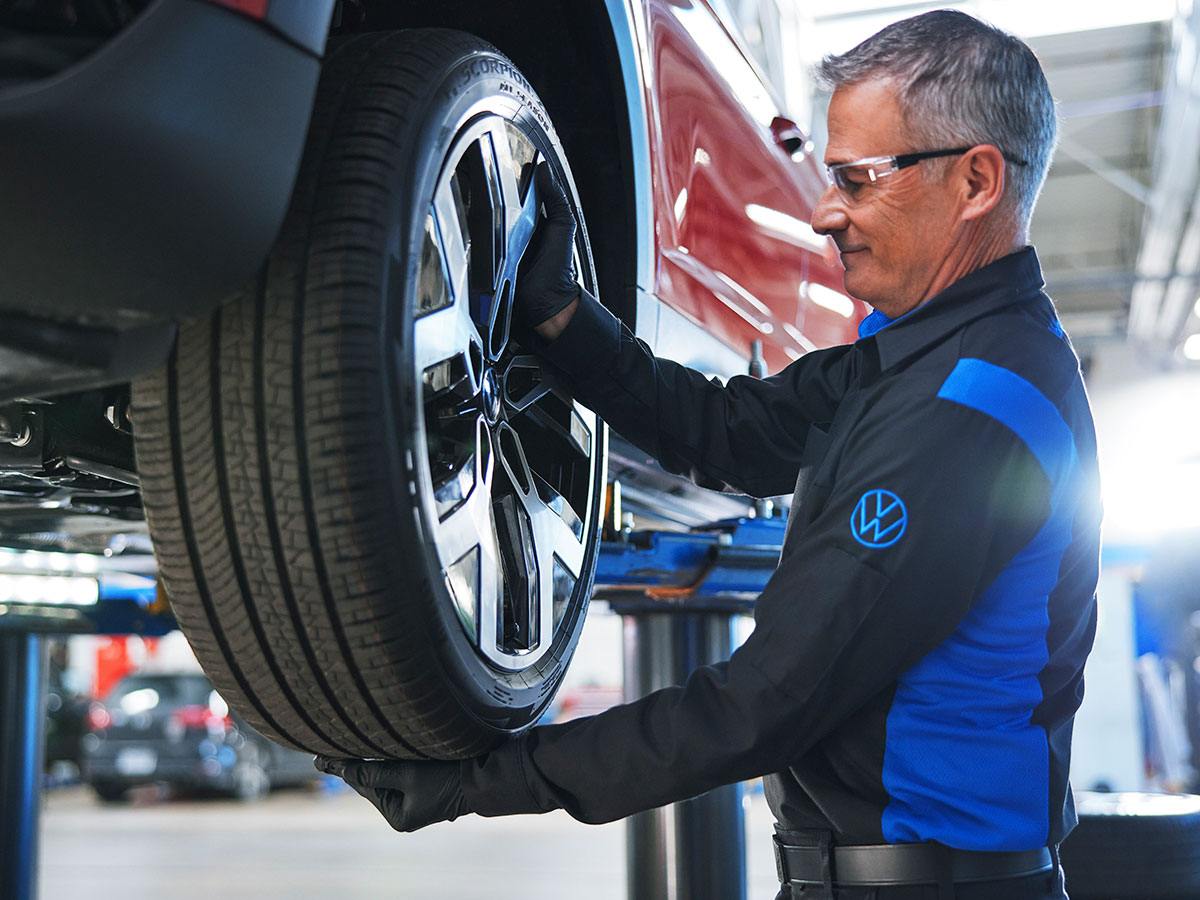 How to Spot Bad Wheel Alignment Symptoms
Most of you will have already experienced vehicles with poor wheel alignment, whether driving one yourself or having been a passenger in a vehicle with unaligned wheels. If you catch the problems early on, you're much more likely to save money by not having to replace worn-out tires or more major suspension parts. Watch out for these signs and symptoms, and as soon as you notice one, give us a call immediately at Volkswagen Fargo to set up a Volkswagen wheel alignment service in Fargo, ND.
Rapid, uneven tire wear
The vehicle that pulls in one direction on a flat, straight highway
The steering wheel must be held at an angle to drive in a straight line
Vibrations in your driver's seat or steering wheel
Make Use of Our Complimentary Multi-Point Inspections at Volkswagen Fargo
Alignment issues can have additional downstream effects on other systems in your vehicle - be sure to have your Volkswagen inspected by using our Volkswagen complimentary multi-point inspection services in Fargo, ND. Our courtesy transportation shuttle can help you get around while your vehicle is in our service department - take advantage of the numerous amenities available for all of our loyal customers at Volkswagen Fargo.
Complimentary Amenities
Your total satisfaction is our number one priority at Volkswagen Fargo. We achieve this by employing certified technicians and working with the highest quality OEM parts, while offering a comfortable customer lounge area with complimentary snacks, beverages, Wi-Fi, and other amenities. Head over to our scheduling page now to find a time for service.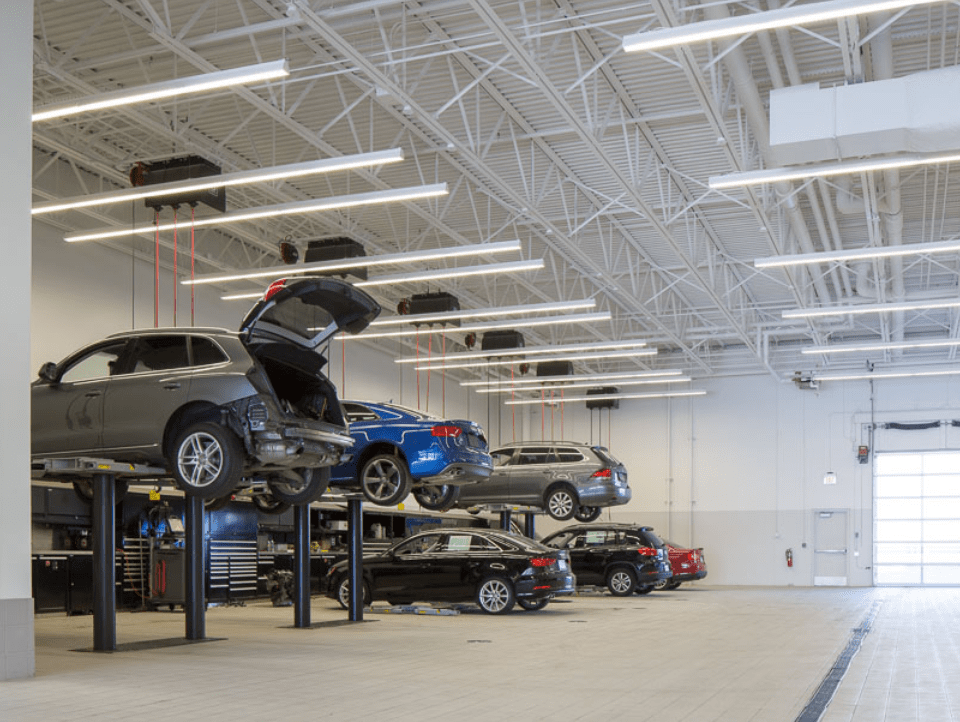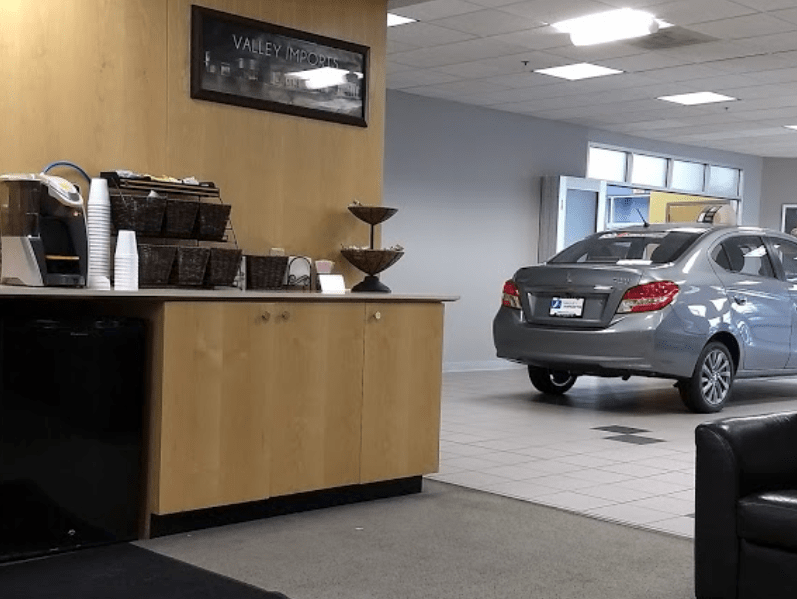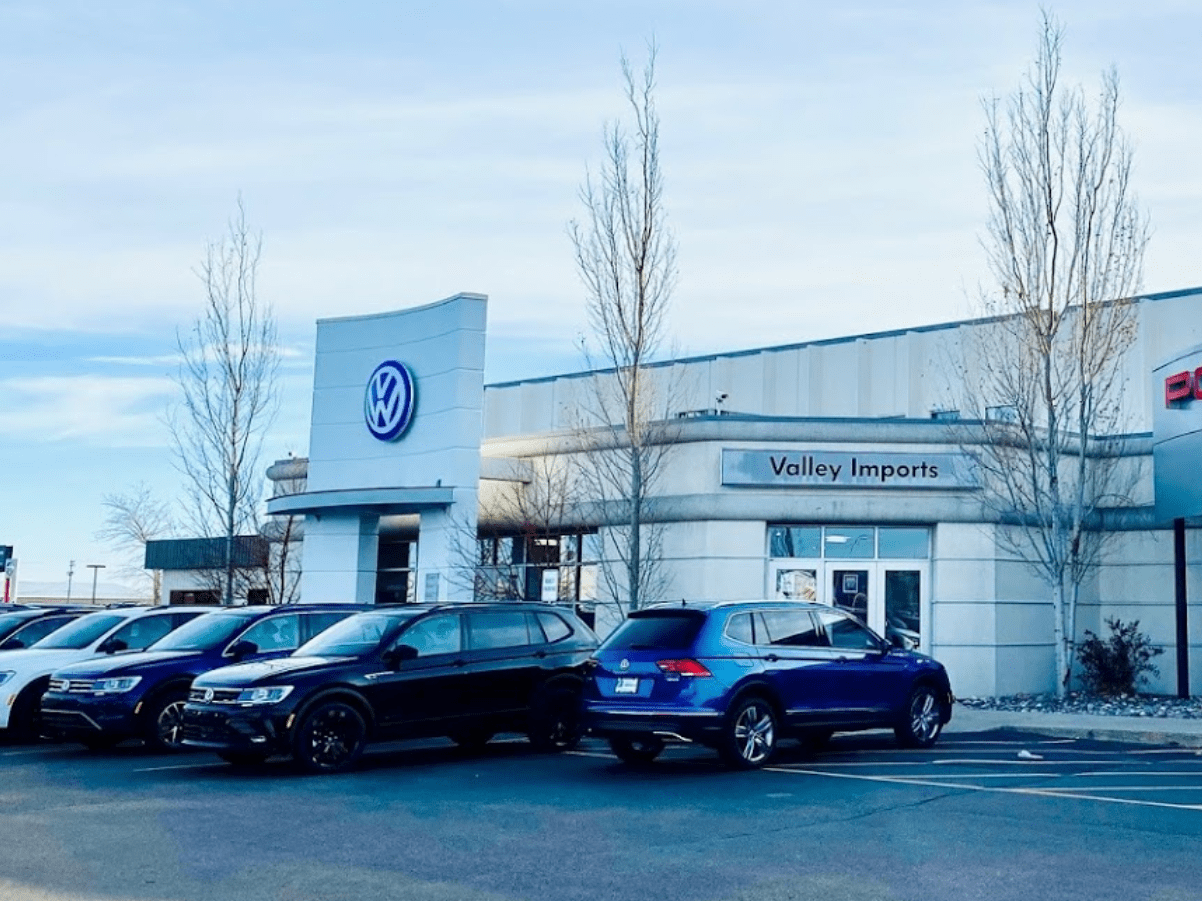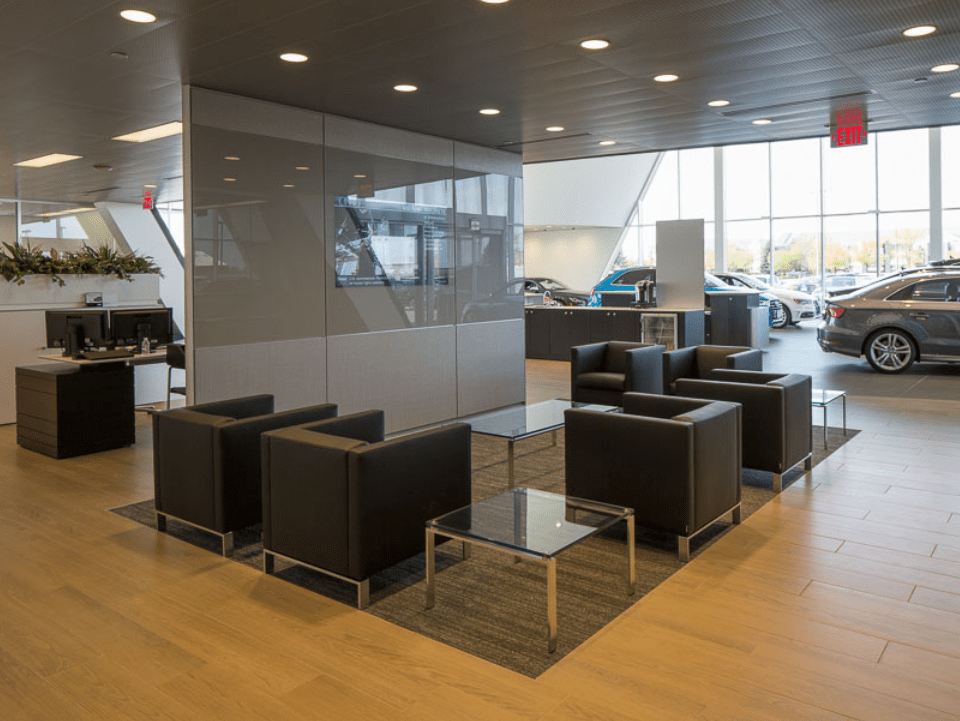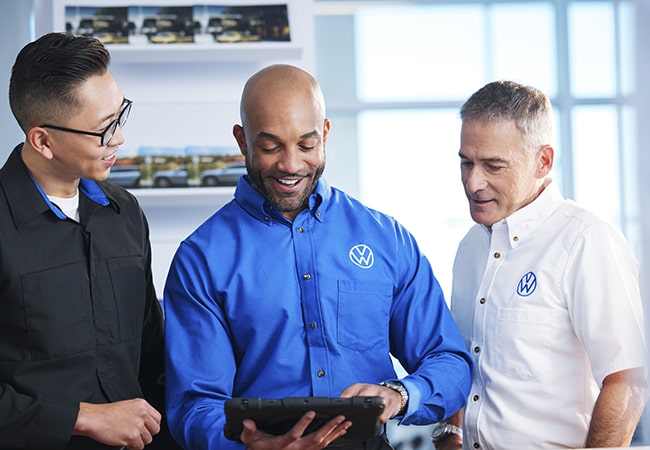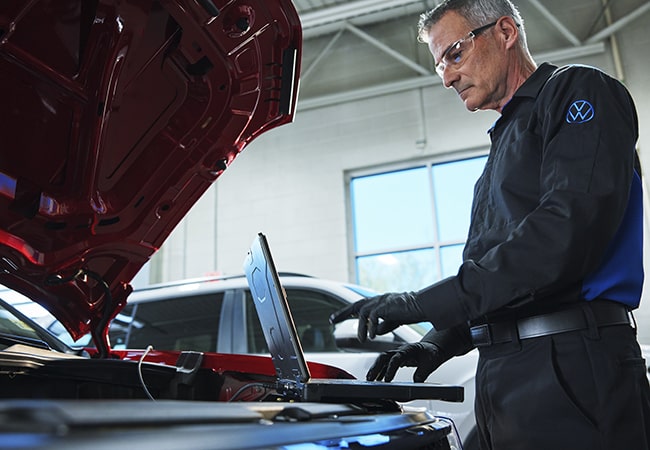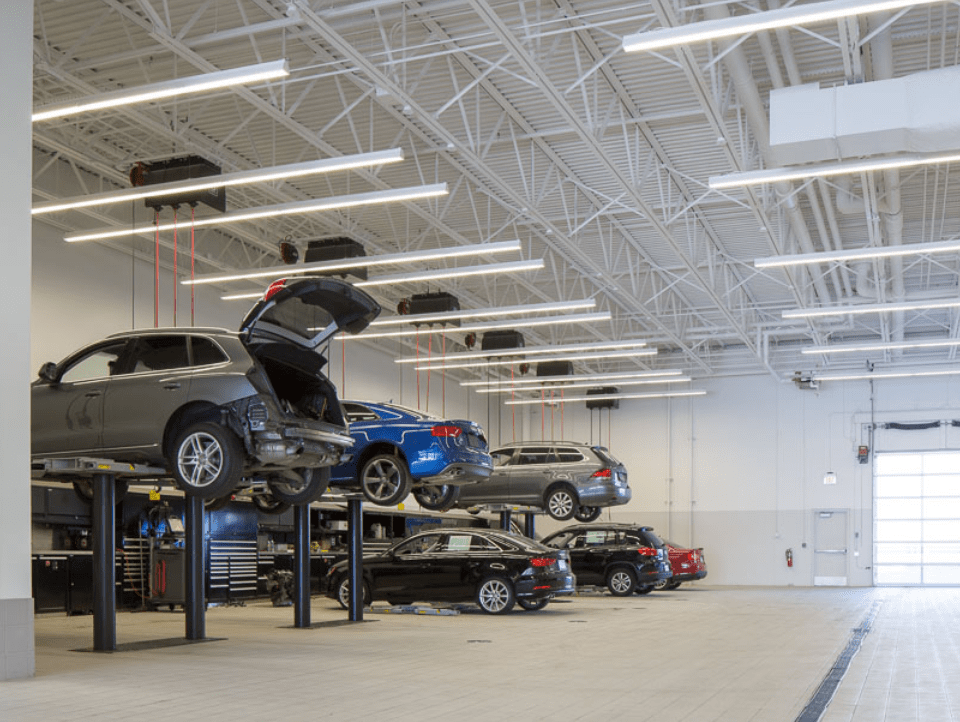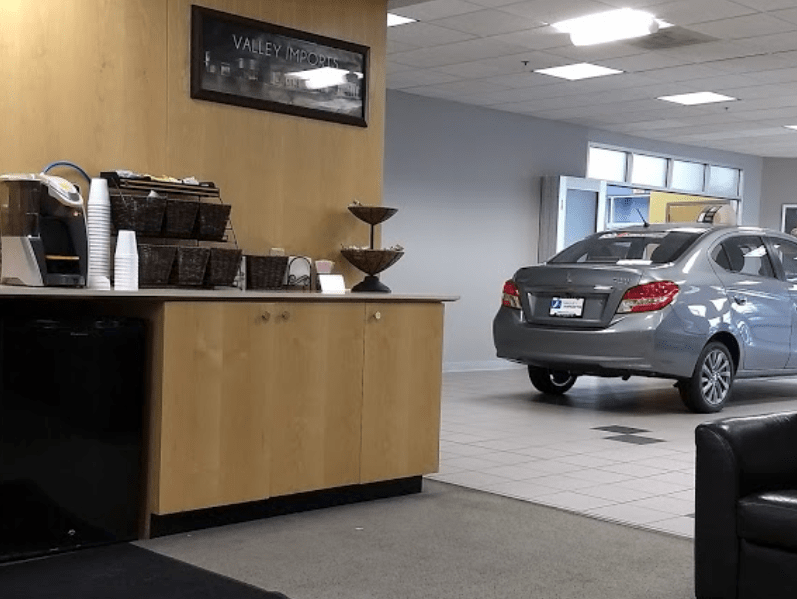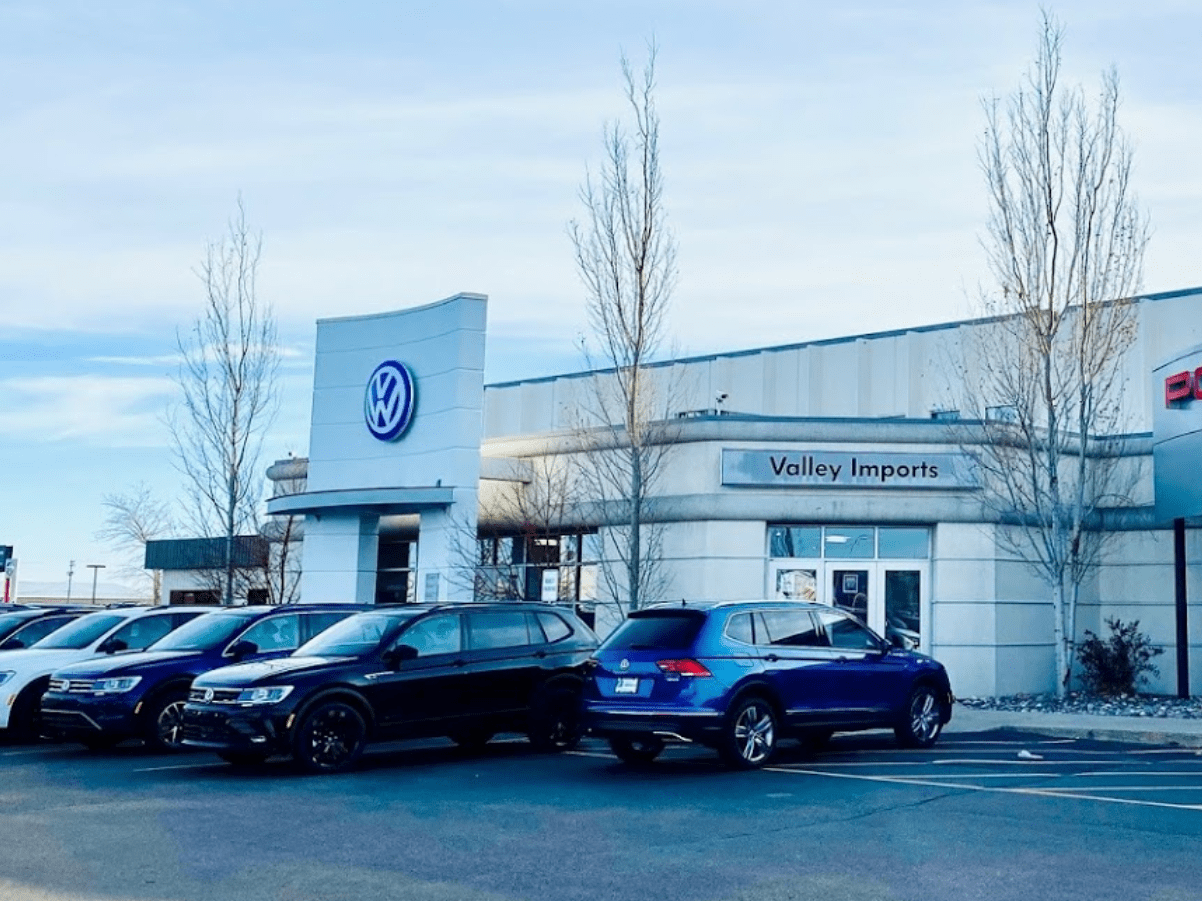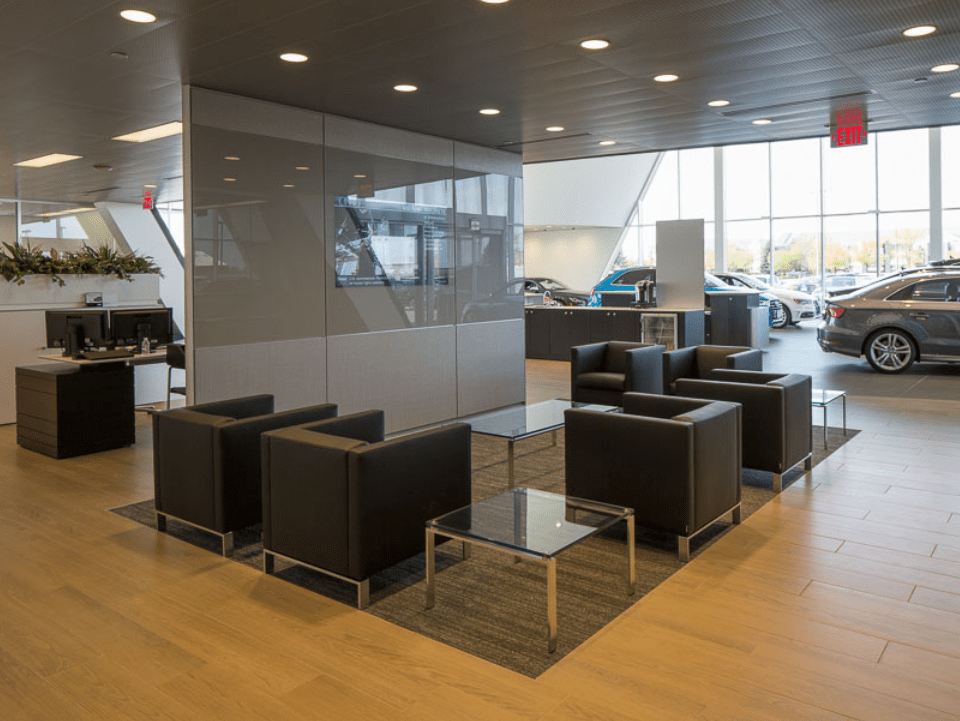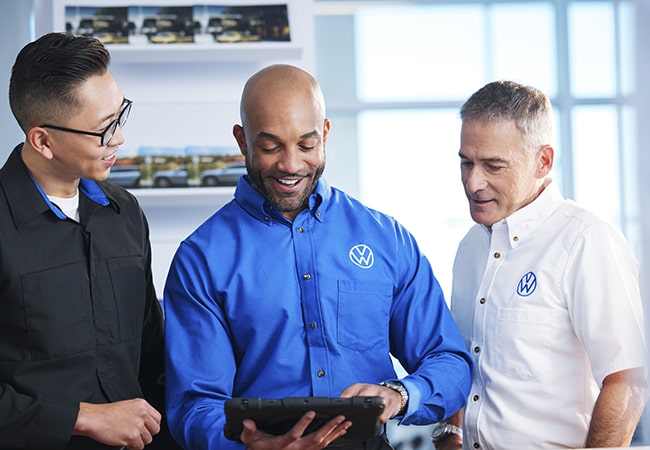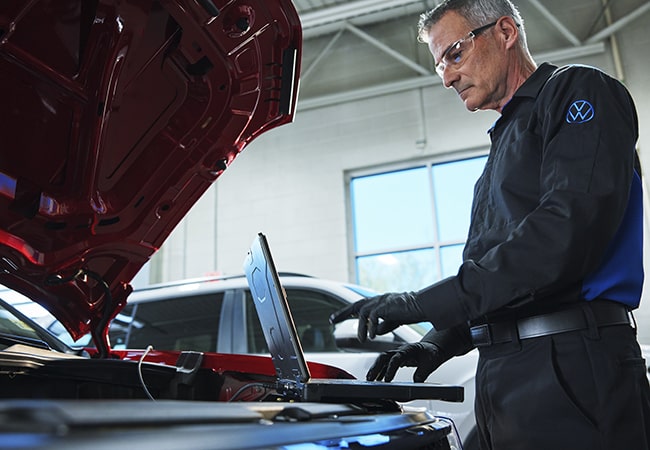 Volkswagen Fargo

402 40th St. S.W.
Fargo, ND 58103