VW Battery Services in Fargo, ND
When you want the best Volkswagen automotive maintenance and repair services in Fargo, you may forget to consider a dealership. However, our certified VW service department is the top choice in the area.
Full Range of Battery Services Available at Volkswagen Fargo
Our certified technicians have intimate knowledge of your vehicle's battery system and connections to the degree that no independent service shop will have. Along with the expertise, we have the latest tools and technology, computerized equipment, and genuine OEM parts from Volkswagen to accurately perform maintenance on your vehicle. We follow VW protocols and recommendations to ensure your VW car or SUV is as close as possible to factory specifications. Join us at Volkswagen Fargo for battery inspection and replacement services.
What Does Your Car Battery Do for Your Volkswagen?
Your car battery is imperative to the operation of your vehicle because it is what is responsible for providing power to the electrical components within your Volkswagen. Not only does it provide the electrical current needed to power your interior and exterior lights, but it also supplies power to the starter and motor. This means that if your car battery fails, your vehicle will not start. This can leave you stranded, potentially at the most inconvenient time and place. Avoid the stress and hassle of having to jumpstart your vehicle due to a dead car battery, by having your battery inspected and diagnostics performed.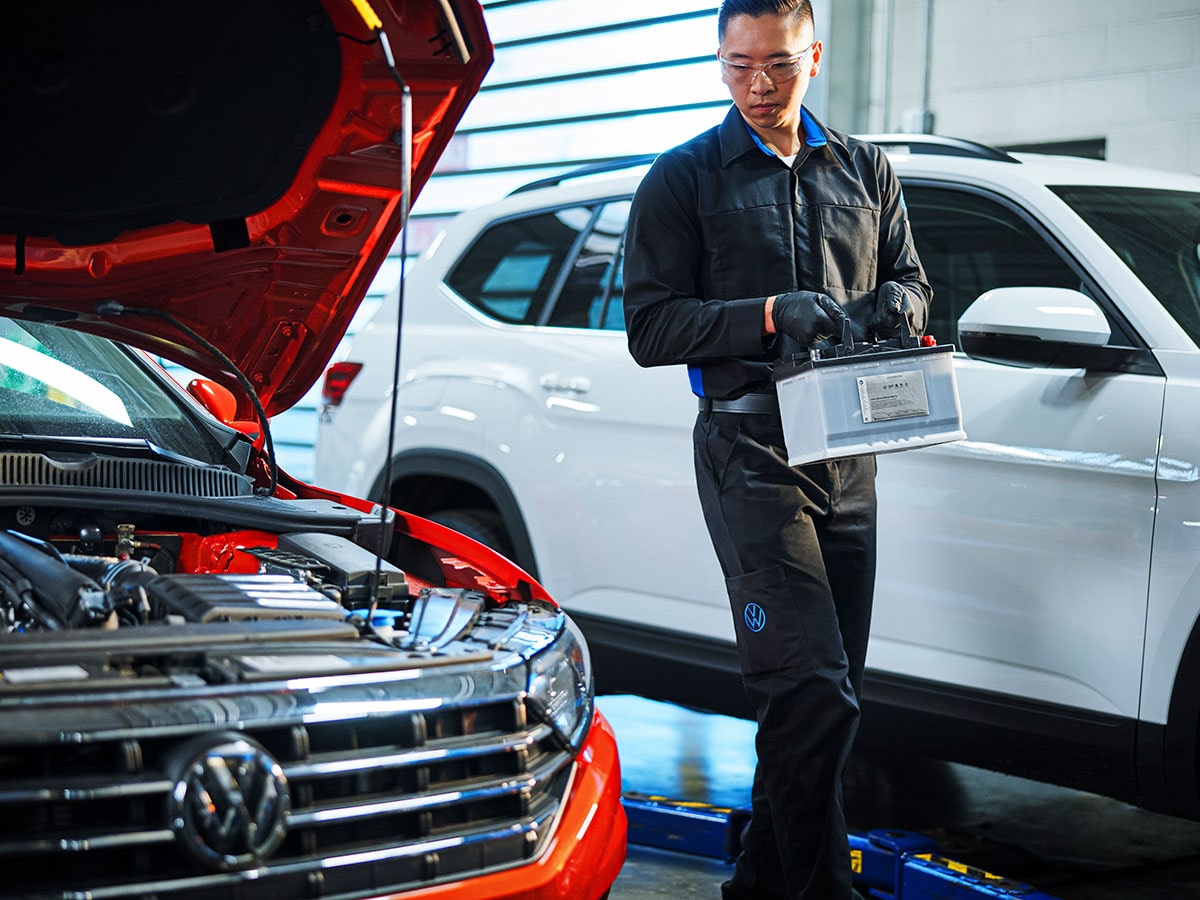 Battery Replacement
We see the same models each day of the year, so we know every inch of your VW vehicle. With such detailed knowledge of the inner workings of your Volkswagen, we can identify the root cause of any problems your battery may be experiencing. If your battery issues cannot be resolved, we can replace it for you with a manufacturer-approved battery. We install only genuine OEM parts from the manufacturer, each of which is backed by a warranty. You can rest assured that these will last longer and perform better than aftermarket parts because they are specifically designed for your vehicle.
Learn More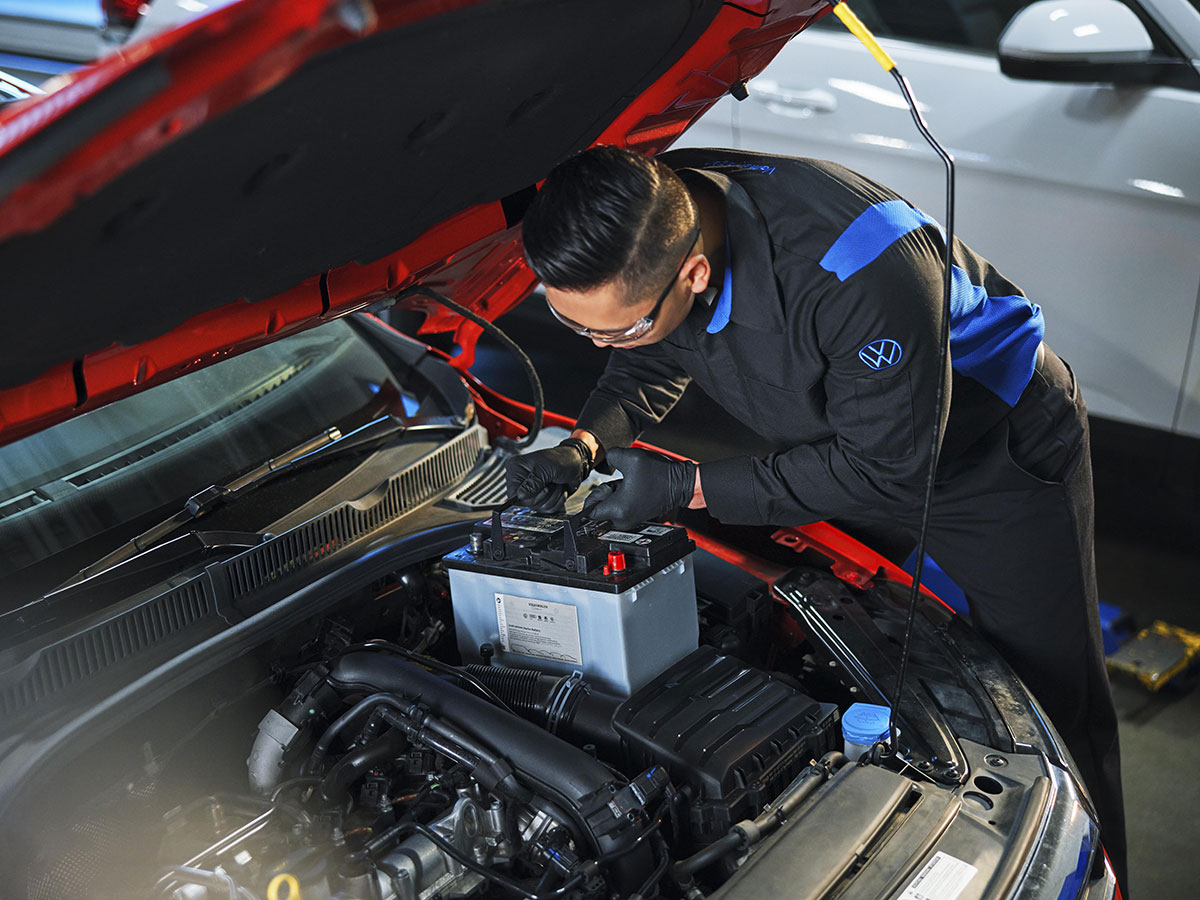 Battery Inspection
Has your Volkswagen been making abnormal clicking sounds, or is it slow to start? Does your engine crank, but the motor does not start? If you check your battery, does it have any visible cracks or leaking fluid? Is your dashboard warning light on, with the battery light illuminated? If your VW is displaying one or more of these signs of a failing car battery, schedule an appointment at Volkswagen Fargo for a battery inspection today.
Learn More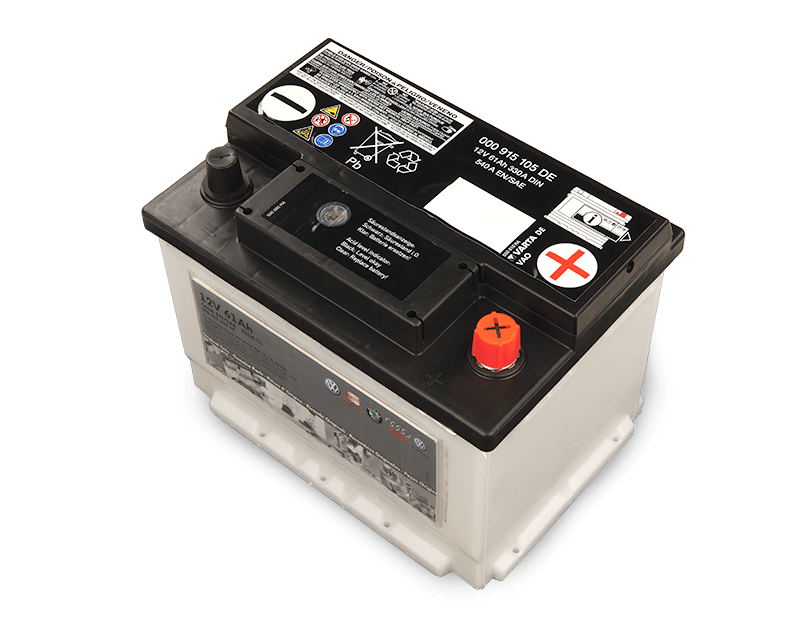 Volkswagen Fargo Offers Exceptional Car Battery Services for Your VW
Schedule your battery services online or via the phone. We can efficiently inspect your battery and its various connections and replace it for you if needed. While we do so, you can sit and relax in our inviting waiting lounge with flat-screen TVs and free Wi-Fi. To top it off, we offer complimentary coffee, beverages, and snacks for your enjoyment. Please note that we also offer a complimentary multi-point vehicle inspection with each visit, including your battery services.
Schedule Service
Volkswagen Fargo Service Department Amenities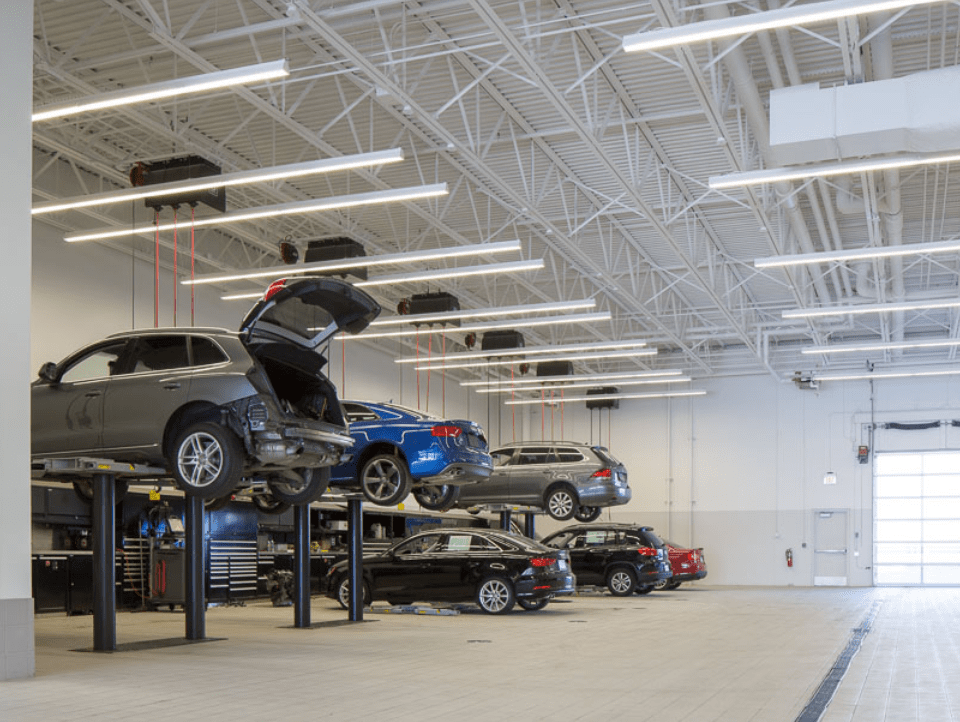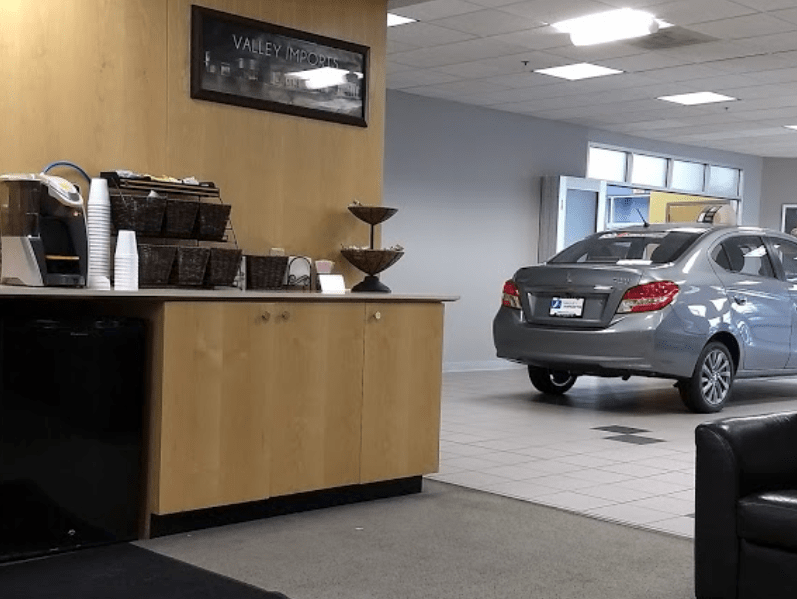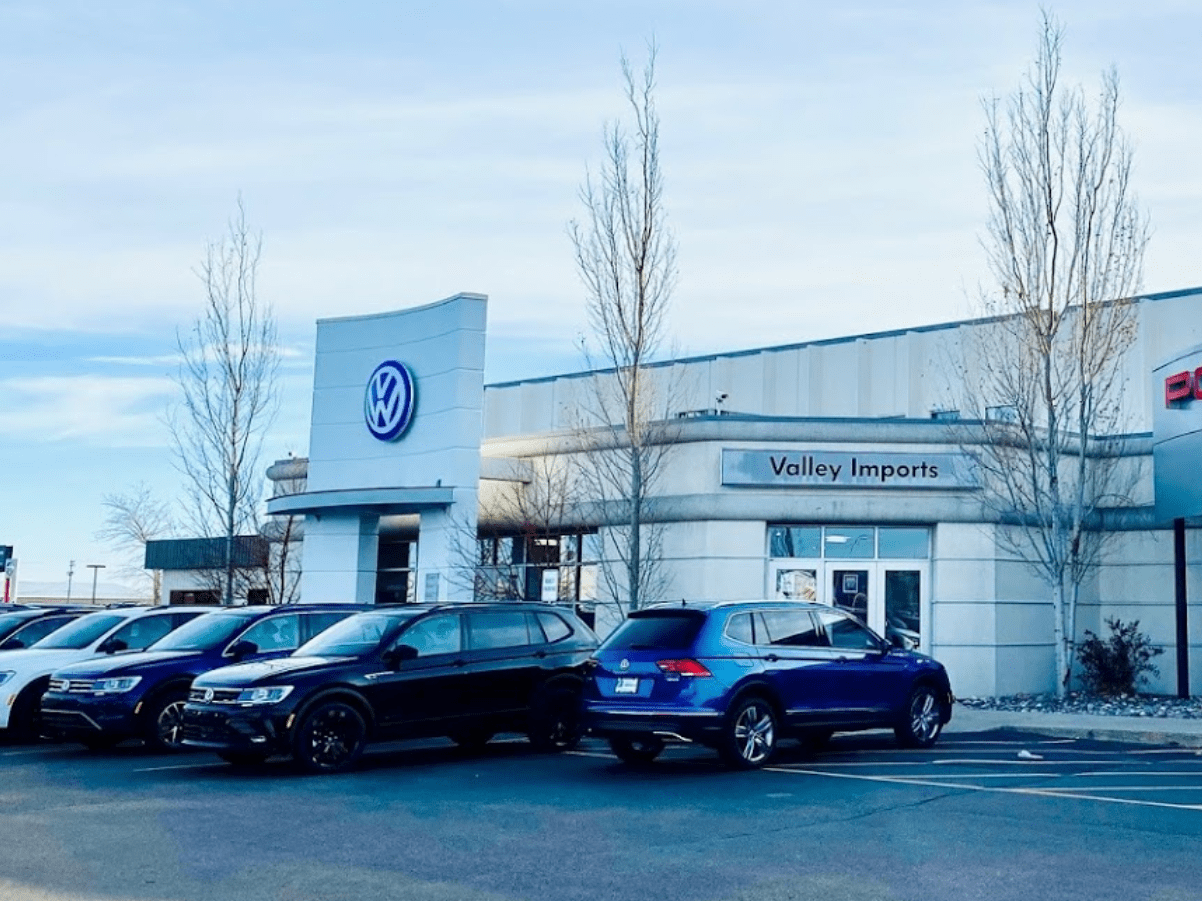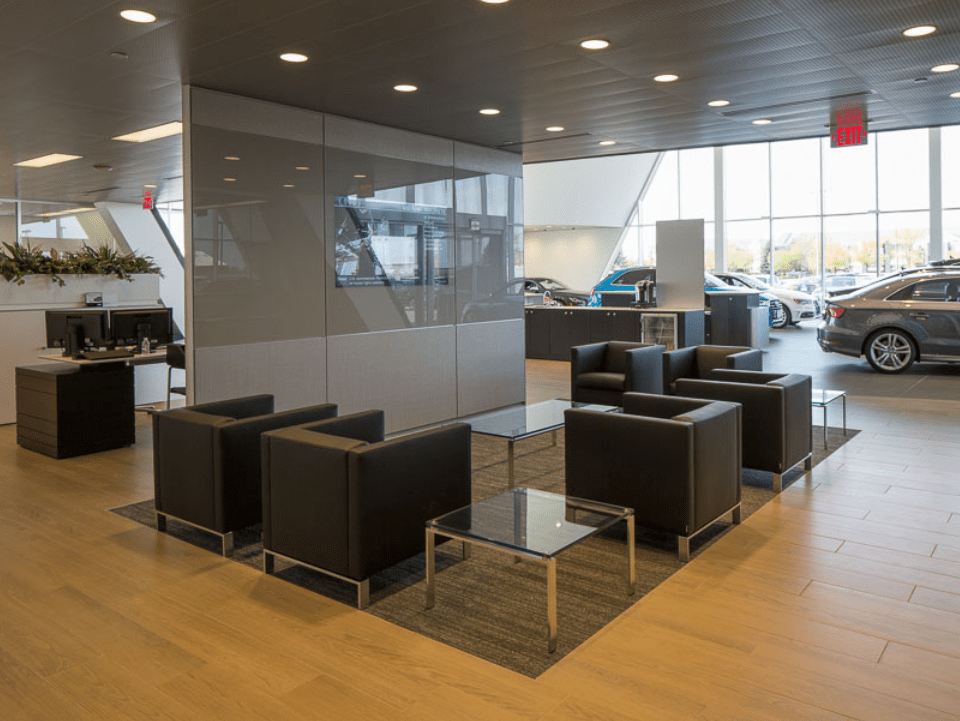 Volkswagen Fargo

402 40th St. S.W.
Fargo, ND 58103